Want to be an International Student in Toronto?
Shani Hanwella is a member in good standing of the Immigration Consultants of Canada Regulatory Council. In her capacity as a Canadian Immigration Consultant, Shani has represented many applicants in their immigration application processes successfully at various Canada immigration offices in and outside of Canada. She also represents clients at all 3 divisions (Immigration Appeal Division, Immigration Division, and Refugee Protection Division) of the Immigration and Refugee Board of Canada. A Canadian citizen of Sri Lankan origin, Shani is fluent in English and Sinhala. She has written articles relating to Canadian immigration matters both in Canada and Sri Lanka. She currently writes an immigration column for a Sinhala monthly newspaper in Toronto – Yathra News. The following is an article written by her on international education in Toronto, Canada.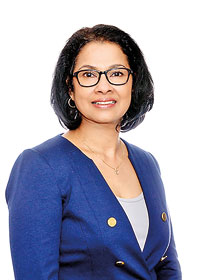 Toronto is Canada's largest city, and is home to 2.9 million residents. It is ranked one of the most livable cities in the world according to various international reports, and is located on the northern shore of Lake Ontario, bordering the US state of New York.
The city is a popular destination for immigrants and foreign students: it is an international centre for business, finance, culture and the arts. Widely recognized as one of the most multicultural and cosmopolitan cities in North America, roughly half of Toronto's population come from around the globe. The city's multicultural mosaic has created a dazzling array of immigrant enclaves, producing neighbourhoods like Little Italy, Greektown, Chinatown, Little Portugal, and Little India.
Historically Canada has been known as a country that welcomes immigrants, and as someone who has been working closely with Canada's immigration laws for the past 27 years (as a former Immigration Officer at the Canadian High Commission in Colombo, Sri Lanka and currently as a Registered Immigration Consultant in Canada), I can say that the programmes and avenues through which candidates can come to Canada have seen rapid changes recently. The most significant change being the introduction of the Express Entry gateway in 2015, where candidates interested in immigrating to Canada must enter a merit based pool where the highest scorers are selected periodically to proceed with a full electronic application. The system favours younger candidates with high educational credentials, those with highly skilled work experience, and those with very high levels of proficiency in at least one of Canada's official languages (English and French).
As a long term confidante and a practitioner in the industry, I have also observed a rapid decline in the prospects of immigrants from Sri Lanka since the Express Entry gateway was introduced. Nevertheless, every dark cloud has its silver lining; the silver lining for most Sri Lankan prospects being the increased acceptance of international students to Canada. It does indeed make more sense to bring young individuals to Canada, provide them a Canadian education, and offer them the prospect of permanent residence, as opposed to bringing in middle aged professionals as immigrants, who often find it harder to integrate into a different culture and society. The students, in comparison, are usually considered "Canadianized" by the time they graduate. Which means that in addition to the academic and professional qualifications earned, those students will also have a good understanding of Canadian culture, values, and customs, allowing them to be a better fit into the Canadian workplace.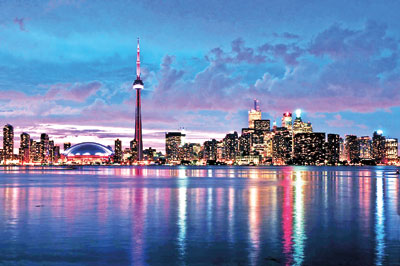 According to the Canadian Bureau of International Education, there are approximately 500,000 international students in Canada at present. That number has been growing steadily in the past few years. This trend in the international student community can be attributed to the many advantages of studying in Canada, such as comparatively affordable tuition and living costs, a safer environment, employment options during studies and post graduation, and a clear pathway to permanent residency and Canadian citizenship if the student so desires.
Fortunately, Sri Lankan (or British) GCE O Levels are considered equivalent to the Canadian Secondary School Diploma, which means students with just O Levels can enter many Canadian post secondary institutions and come to Canada as international students. However, while acceptance to most college diploma programs can be sought with only O Levels, many Canadian university degree programmes require some A Level passes or credits.
Canadian colleges and universities are renowned for their research, innovation and experiential learning methods. Therefore, the high academic standards maintained throughout these institutions allow students to gain a quality education and a globally recognized degree, diploma or certificate. Certain study programmes also offer co-op components, where students are allowed to apply concepts learned in class during paid work terms. In such programmes, by the time the student graduates, he or she will not only have earned an educational credential, but also hands on work experience in their field of study, and access to a network of valuable contacts.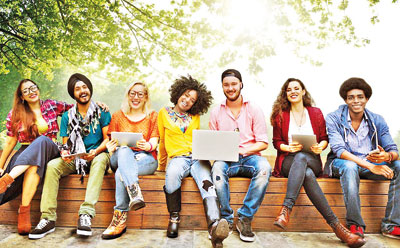 The Canadian study permit also allows students to have the opportunity to work 20 hours per week on or off campus during academic terms, and full time during their 4 month summer vacation. Upon graduation from an eligible college or university, the student can also apply for a post graduation work permit valid for up to 3 years. This is an open work permit that will allow the student to work for any employer, in any field, on a full time basis, thereby not limiting the student to work in their respective field of study. However, if the student chooses to apply for permanent residency in the future, they must make sure that the work they do during these 3 years is considered high skilled.
By completing their education in Canada and gaining high skilled post-graduate work experience, international students are at an advantage to apply for Canadian permanent residency. This is because both their work and study experience in Canada will give them additional points under 2 categories in the Express Entry system than those with similar credentials abroad. Certain provincial programs also offer international students who meet their eligibility criteria nominations towards permanent residency.
Nova Immigration Solutions offer our Sri Lankan students free admission to select Colleges and Universities and undertake to file study visa applications directly to the Canadian high commission. We are very thorough in selecting our students and are proud of our excellent rate of success. We also offer support to the students from the day they arrive in Canada, and look after their general well being. Furthermore, we help our students obtain their post graduate work permits, represent them in their permanent residency applications if they so desire, and are a partner in their journey to becoming a Canadian citizen.
In my experience, one of the most valuable benefits of studying in Canada is the transformation of young students who are leaving the comfort of their homes, forcing them to become more independent and responsible young adults. Both parents and students experience the effects of physical separation to some degree, yet I have been privileged to personally witness how quickly Sri Lankan students adjust to life in Canada; taking charge of themselves, from keeping up with their studies and work to managing their budgets.
I firmly believe that our students achieve their goals successfully because of the strong sense of community we facilitate. Our students come from all parts of Sri Lanka, and in Canada they feel a sense of belonging within the Sri Lankan student communities that reside on campus. I often see senior students helping newcomers, whether it is with school assignments, getting around campus, or even just shopping for winter clothing. This sense of community is what Nova Immigration promises to all future prospects that want to join us in the journey of becoming an international student in Canada.
http://www.sundaytimes.lk/190210/education/want-to-be-an-international-student-in-toronto-334939.html